My pain in the groin area began in 2010. It was caused by osteoarthritis of the hip joints. I was impaired in movement and tried to hold the pain at bay by restricting my movements.
Finally, I was no longer able to pull my knee to my chest because the knee went sideways due to the hip damage. In my spare time I had to refrain from running and I was also serverly limited in playing Ultimate Frisbee. I have been in physiotherapeutic and osteopathic therapy since the diagnosis of coxarthrosis to keep the joint flexible.
Then I learned about the option of treating worn joints with the body's own stem cells from fatty tissue. That led me to Clinic DDr. Heinrich® in Vienna. I was taken care for in a very compentent way by DDr. Heinrich from the beginning. He has extensive experience in stem cell joint treatments. His team was always very friendly and accommodating.
Some time has passed since my surgery now. In the meantime many movements that were unpleasant to do in the past are possible without pain again. The improvement took effect in the days following the procedure and continues to this day. The procedure has significantly improved my quality of life and I would do it again if I were in the same situation at any time. My physiotherapist was also positively surprised by the improvement. My recommendation for DDr. Heinrich!
— DI Wolfgang K.
---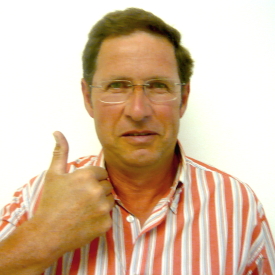 My hip and knee pain got so bad over time that I could not move freely in my everyday life. Sporting activities were no longer possible and the movement restrictions also affected me professionally. At that time I was very dependent on the help of others.
By chance, I learned about the stem cell joint treatment offered by Clinic DDr. Heinrich® and decided to undergo this treatment. The team of the clinic was very friendly and cared for me very well before and after the treatment.
After the procedure my pain got less and less. Already four weeks later I noticed a clear improvement in my hips and my knee. Now I can even tie my shoes without pain and do so much more again. I am very thankful for the increased quality of life.
— Josef A., 55
---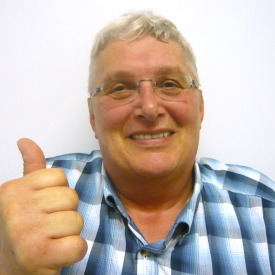 I have always enjoyed activities in the open air, but since the knee pain began I was unable to go hiking without being restricted by the pain. Injections of hyaluronic acid only reduced the pain for a few days.
Then I heard that DDr. Heinrich performs stem cell therapy and decided to have my knee treated in his clinic with my own stem cells. After the procedure, I noticed a steady improvement. The rapid progress was especially obvious when walking and climbing stairs.
During my time in Clinic DDr. Heinrich® I was cared for in a very courteous way and I gladly recommend DDr. Heinrich's clinic only to anyone. I am very satisfied and I would do the procedure again at any time.
— Josef Sch., 67
---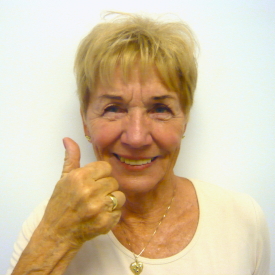 I suffered from joint problems for about 15 years. The pain in my knee has impaired my sporting activities all the time, whether I was skiing, playing tennis, or running. In the summer I always did a bike ride. Prior to my surgery I had to take painkillers to be able to participate in the ride. I did not want to constantly take pain medicine and therefore contacted the Viennese doctor DDr. Heinrich.
I noticed significant improvements in the knee already a few weeks after the treatment in his clinic. In the meantime I can do everything I once was not able to do because of joint pain. I noticed the pain relief for the first time when climbing stairs. Now I can even play tennis and do gymnastics again.
This spring I was able to enjoy the 3-day bike ride without any pain. No need for painkillers any more. I am very happy about my new mobility and very grateful to DDr. Heinrich and his team for the excellent care.
— Christa K., Vienna
---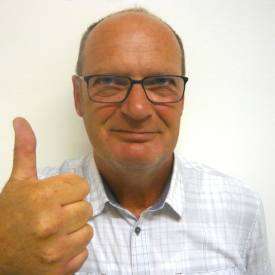 For a year and a half, I struggled with problems in my wrist. What began as a slight restriction became a permanent burden. Strong pain in the thumb that did not subside even at rest severely limited my fine motor skills. Writing and working on the computer were impossible without taking breaks. Due to the severe pain, I had to stop cycling, biking, and home improvement completely.
Physiotherapy and occupational therapy did not bring any improvement. Then I saw a TV report about the stem cell treatment offered by DDr. Heinrich. After being informed comprehensively I underwent stem cell therapy of my defective joint. DDr. Heinrich and his team were very professional and friendly throughout the process.
Already a few days after the treatment I noticed an improvement of the pain in my wrist. Whether in motion or at rest, everything I want to do is now possible again. I would undergo the procedure again at any time if I were in the same situation as before my treatment.
— Gerald D., 53
---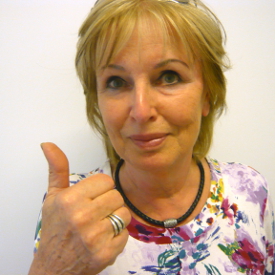 For several years, I suffered from knee pain when climbing stairs and moving my body. I could no longer do gymnastics because of osteoarthritis. Quark compresses only helped for a short period of time. Then I learned about the stem cell treatment for damaged joints. I felt very well looked after by DDr. Heinrich and his staff. The episodes of pain have not occurred again since the treatment. A few days after surgery, the joint felt much better and the knee noises are almost gone. Thank you DDr. Heinrich for this improvement of my well-being.
— Christa S.
---
The pain in my thighs and during walking began about two years ago. The movement restrictions hampered me noticeably when putting on cloths, during walking, and during sports. After a skiing holiday my symptoms got worse.
Physiotherapy, gymnastics to train my muscles, and injections with hyaluronic acid unfortunately did not bring satisfactory long-term results. I heard about the stem cell therapy of DDr. Heinrich and consulted him. Finally, I decided to get a treatment in his clinic. After the procedure, I first noticed an improvement during walking and when getting dressed. I can now put on my stockings again without any pain.
During my time with DDr. Heinrich and his team, I felt well informed and looked after. I would decide to get the treatment any time again and I am very happy with the results and my recovered mobility.
— Mrs. F., Vienna
---
I had permanent pain in the knees and spine and could walk only short distances without walking sticks. Climbing stairs caused me great problems, hiking, skiing, and cycling were impossible. At home, relatives helped me with heavier activities.
In the Clinic DDr. Heinrich® I immediately felt in good hands. My treatment was excellent and the team was very caring. After the procedure my condition got better and better from week to week. After around 3 weeks, the knees did only hurt little, and the pain in the spine had subsided completely. I am very glad that I can go for light walks without walking sticks again!
— Gertraud K.