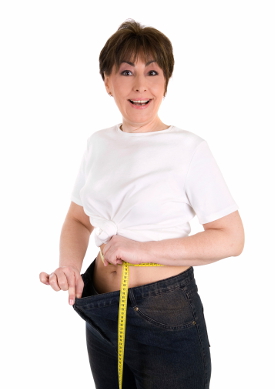 Many women and men ask themselves:
What can I do against overweight, how can I lose weight most efficiently?
Does a liposuction help in reducing weight?
Are hormones responsible for obesity?
Being overweight is unhealthy and entails considerable health risks. Many people concerned want to lose weight – we will be pleased to help you:
The liposuction methods used by DDr. Heinrich are also suited as an aid in weight loss. If local fat pads are merely part of an overall obesity problem, liposuction or the fat-away injection can help by acting like a "trigger" to "program" the body for "fat breakdown".
Interestingly a liposuction also helps in correcting certain hormonal imbalances, which are even worsened due to overweight: Obviously, well-filled fat cells are able to produce estrogens. The reduction of estrogen-producing fat pads on the belly and hips that promote fat buildup and thus cause a vicious circle of weight gain can support the process of losing weight.
Obesity is often caused by hormonal imbalance or even righteous deficiency on certain hormones. These hormonal deficiencies can be treated through the administration of bioidentical hormones. Problems or diseases of the thyroid gland are common diagnoses in the medical history of overweight people
I (male, 38) am 185 centimeters tall and had (🙂) more than 120 kilos. Now after 2 liposuctions and a weight loss therapy for 3 months my weight is almost already a 2-digit number and I am a new man! Thanks to Dr. Heinrich and the whole team!
Furthermore, a liposuction prior to the actual weight loss process can reduce the risk for formation of sagging bags of excess skin and enhance the breakdown of such tissue after weight loss. For this reason too it is important to perform liposuction prior to rather than after the planned weight loss.