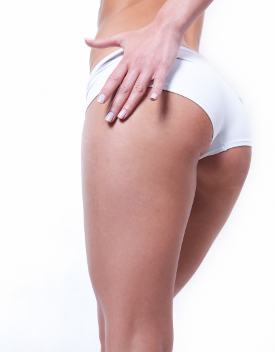 Even as young adults, many women begin to show the first signs of tissue deficiencies (cellulite or "orange peel syndrome"). With increasing age, especially after pregnancies, the skin on the buttocks, thighs, belly, and upper arms gets flabbier and flabbier.
The best results in restoring tone to the tissue and improving the skin can be achieved with combination therapies:
For optimal results, during the treatment cycles we recommend specific muscle strengthening exercises or activities.
I had a lot of cellulite despite sports and a healthy diet. Somehow it was enough for me and I went to Dr. Heinrich on the recommendation of a friend. I had a block of 10 treatments. Already after the fourth treatment my tissue improved significantly. Now the treatment has been over for three months, my thighs are as tight as I didn't have them since puberty. I am absolutely satisfied and feel really comfortable in my body!