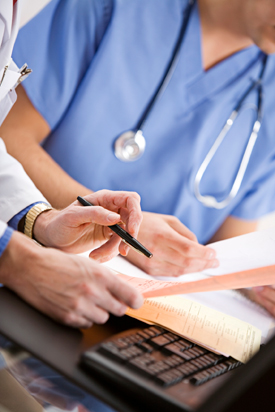 You can of course also profit from our treatments and therapies if you are living abroad or if travelling to Vienna would require a longer journey for you. We are proud that many patients from all over the world have already put their trust in our medical services.
Managing the requests of a discerning international clientele requires many years of experience and a very proficient team of people dedicated to the satisfaction of our patients. Developing optimal solutions for your medical problems as well as helping you to enjoy your stay in our beautiful city is our priority.
Kindly contact us if you need support in preparing your stay in Vienna to ensure your best possible satisfaction.
Medical Video Consultation (Webcam Consultation)
In medicine a trustful relationship between doctor and patient is very important. Thus having seen and spoken to each other in person is a prerequisite for planning a treatment. Nevertheless, in case of patients living abroad a personal meeting is not always that easy to arrange. Therefore we want to offer you to meet DDr. Heinrich in the convenience of your own room by arranging a webcam consultation, usually by Skype. During this video consultation you will be able to discuss your requests in detail with DDr. Heinrich plus ask him any questions that may have arisen during your decision making process.
Preliminary Medical Tests/Examinations
Depending on the planned treatment and your state of health various and different preliminary medical tests/examinations are required. We will gladly assist you with the necessary preparations for your treatment. Planning your stay in Vienna as efficaciously as possible should be your concern. So having prepared the required preliminary tests in your home country is recommended as it will save you time as well as costs. However, you can undergo all required preliminary tests in Vienna if you prefer. We can inform you about the costs and necessary timeframe.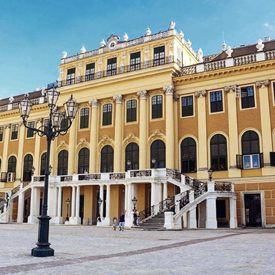 Basically you can have almost all treatments and consultations performed during one stay (usually a few days) in Vienna, especially when all preliminary tests and medical reports have been sent to us by e-mail prior to your arrival.
Final Consultation and Check-Ups
While you are in Vienna we will regularly stay in contact and you can consult us in our clinic anytime of course. Depending on the length of your travel we will recommend to you how long you should stay in Vienna before embarking on your returning travel. Usually patients do come back for check-ups every three to six months to our clinic. Alternatively we may agree that your medical doctor at home will do some of the aftercare and check-ups.
Interpreter Service
Our team speaks the following languages: German, English, and Spanish. For all other languages an interpreter has to be involved. If you do not want to involve your personal interpreter we can of course offer this service for you. Fees upon request.
Special Requests
It has been our priority since the founding of our clinic that all of our patients feel comfortable during their stay with us. We kindly ask you to communicate culturally or religiously determined concerns or special requests prior to your stay to our team so we can guarantee the optimal care according to your convenience. Please also note our VIP Service in this context.